Have your own Learning Management System up and running in minutes. Trusted by over one million students!
EZ LCMS is the

easy-to-use

affordable

feature-rich

reliable

Learning Management System that enables
you to build, import, assemble, deliver, and track training content and
events, all in one easy to use system.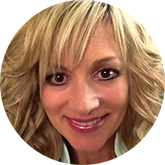 "The EZLCMS Learning Management System is definitely a gold medal solution! It's easy to implement, deploy, and administrate. I've used this LMS with two different companies and employee feedback about the system has been outstanding. I highly recommend EZLCMS!"
Shelley Conroy, Learning & Development at Cardtronics
Why Choose EZ LCMS?
Easy To Use
At EZ LCMS, our primary focus is Ease-Of-Use. Our Role-Based user interface places each of our Robust features within easy reach.
All In One
EZ LCMS provides everything you need to create, deliver and track training in one easy-to-use system. No add-ons or extra fees.
Flexible
Build blended training content by combining online lessons, live training events and web-conferences, YouTube videos, quizzes, tests, surveys, documents and more.
Cloud Based
All of your training content and data is available from anywhere, anytime, in the cloud.
Affordable
A complete EZ LCMS account with all features and functions in place starts at only $199.00 per month.
Scalable
With the EZ LCMS LMS you can deliver content to one organization, or hundreds with completely separate, branded training portals for each.
Available To Own
EZ LCMS is one of the few LMS platforms that can be purchased outright, allowing you to own your own LMS!
White Label
Brand your EZ LCMS account with your own customized logos, color scheme, fonts, styles and sizes.
Compatible
EZ LCMS works identically on all platforms, and features a responsive mobile interface for mobile devices like the iPad or iPhone.
E-Commerce
EZ LCMS connects directly to your own PayPal or Authorize.net payment collection account.
No hidden costs
With EZ LCMS, there are no setup or implementation fees, no additional support costs, no "add-ons" and no surprises.
No Commitment
You can sign up for a hosted EZ LCMS account in minutes. There is no contract, and you may cancel at any time.