Automate Enrollments With User Groups
Arrange your users into groups and subgroups to enable automatic enrollments, limited catalogs and simplified reporting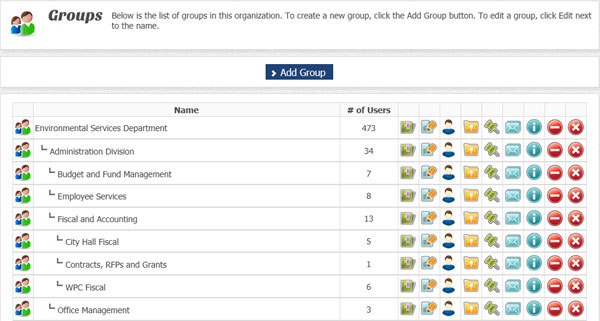 In EZ LCMS, you can easily arrange your users into logical groups and subgroups. You can assign one or more Manager's to each group, to delegate tasks like enrollments and group reporting.
Associate content to groups to facilitate automated enrollments
Grouping allows you to create group-course associations that will ensure that any student placed in the group will automtically be enrolled in the designated content. Also, you can limit what content is made available to the student in the course catalog, using the group-limited-catalog features.
Place users in more than one group
EZ LCMS allows students to be in more than one group. This means that you may create different types of groups, and assign the student to all groups that apply to them. For example, you may create "Location" based gruops, with content that is specific to each office location, and you may create "Job Role" based groups, with content for each Job Role. Then, place each student in the correct "Location" and "Job Role" group, and they will automatically receive all appropriate enrollments.
View group-based reports, a group dashboard and an overall group compliance index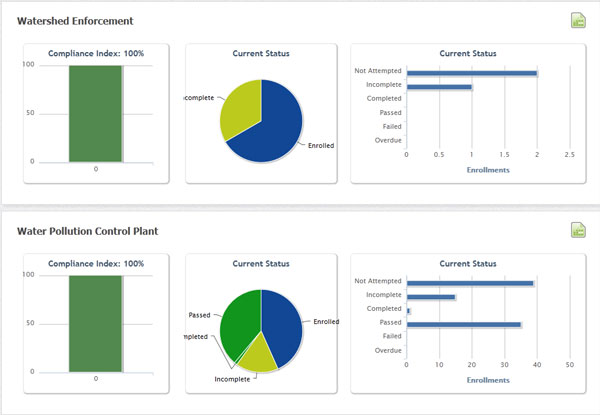 By arranging students into groups, it makes it very easy to discover where training is being successfully applied, and where compliance is lacking.