No Need To Install An App.
EZ LCMS was built from the ground-up to be responsive, and completely mobile compatible, including Apple mobile devices like the iPad and iPhone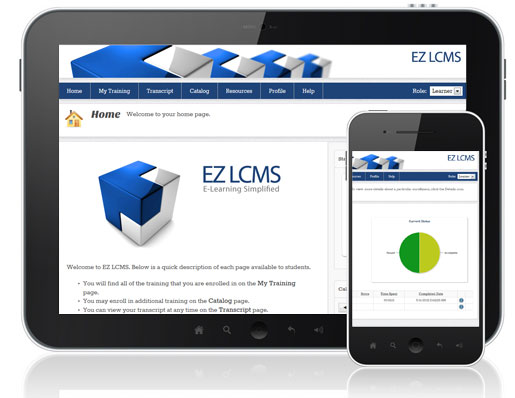 At EZ LCMS we have gone the extra mile to ensure that every feature and function of the Learning Content Management System functions flawlessly on mobile devices, including the iPad and iPhone. From managing students and enrollment to completing training and running chart-based reports, every feature works identically in all common web browsers and on all mobile devices.
No need for a mobile app
Because the EZ LCMS system is built as a completely mobile compatible LMS, there is no need to install anything on your mobile device in order to work within the system.