Analyze Student Responses To Improve Training
EZ LCMS lets you see exatly how each user answered each question in your quiz/test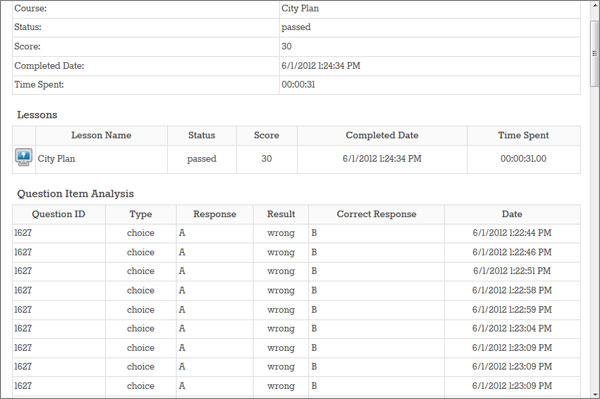 When a user takes a quiz or test in EZ LCMS, the system tracks exactly how they answered each question. You can drill down into the user's status for the course to view this information at any time.
Multiple Attempts? No Problem
If the user takes a quiz or test multiple times, the item analysis information is stored for all attempts, so you can see how their answers improved over time.