Make the EZ LCMS system your own with an easily customizable look and feel.
EZ LCMS allows you to upload your own company logo and header, choose a custom color scheme, and define log-in and welcome-message content and links.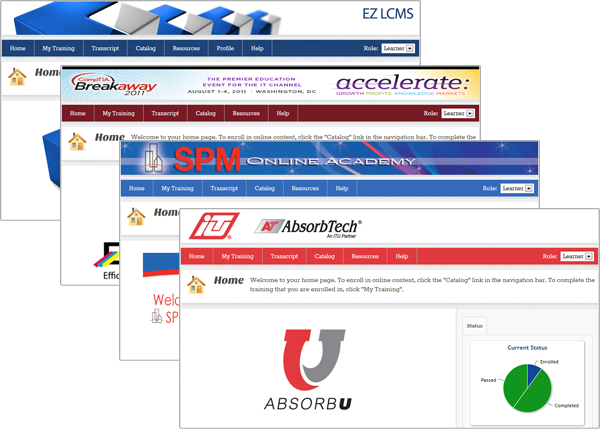 Create more than one brand for your account
If you have different customers or clients, and you would like them to see a system customized to their specific requirements, you can create more than one brand for your account. Simply create a different brand for each different need, and send each different client to a separate, branded log-in page, which will define which brand they see.
Associate groups with brands.
When you associate a group to a brand, any user who creates their user account using a specific brand, will automatically be placed in the desired group. If you would like, this association can lead to automatic enrollments, or a restricted course catalog, based on the group they are in.